Speakers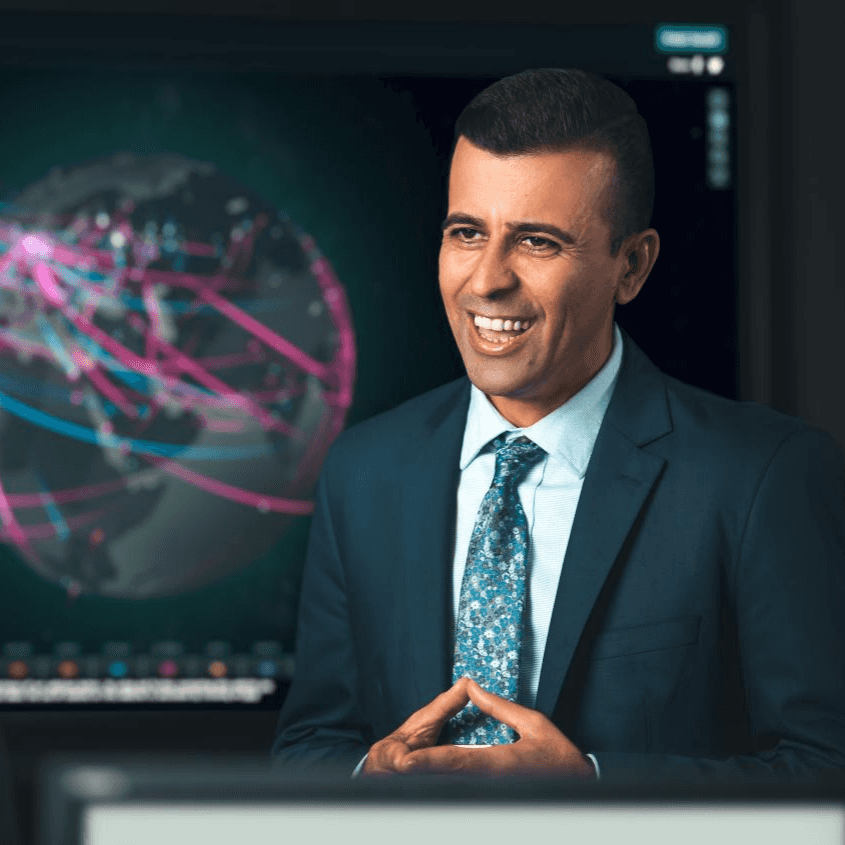 Marwan Omar, Ph.D.
Associate Professor, Faculty of Information Technology and Management, Illinois Institute of Technology
Dr. Omar's Academic career has consistently focused on applied, industry-relevant cyber security, Data Analytics, machine learning, application of AI to cyber security and digital forensics research and education that delivers real-world results. He brings a unique combination of industry experience as well as teaching experience gained from teaching across different cultures and parts of the world. He has an established self-supporting program in machine learning application to cyber security. He has established a respectable research record in AI and cyber security exemplified in the dozens of published papers and book chapters that have gained recognition among researchers and practitioners (more than 272 Google scholar citations thus far). He is actively involved in graduate as well as undergraduate machine learning education including curriculum development and assessment. Dr. Omar has recently published two books with Springer on Machine Learning and Cyber Security and has also published research with IEEE conference on Sematic Computing. Additionally, Dr. Omar hold numerous industry certifications including Comptia Sec+, ISACA CDPSE, EC-Council Certified Ethical Hacker, and SANS Advanced Smartphone Forensics Analyst. Dr. Omar has been very active academia and the industry and he is currently serving as an associate professor of cyber security at Illinois Institute of Technology.
Title of Speech: VulDefend: A Novel Technique based on Pattern-exploiting Training for Detecting Software Vulnerabilities Using Language Models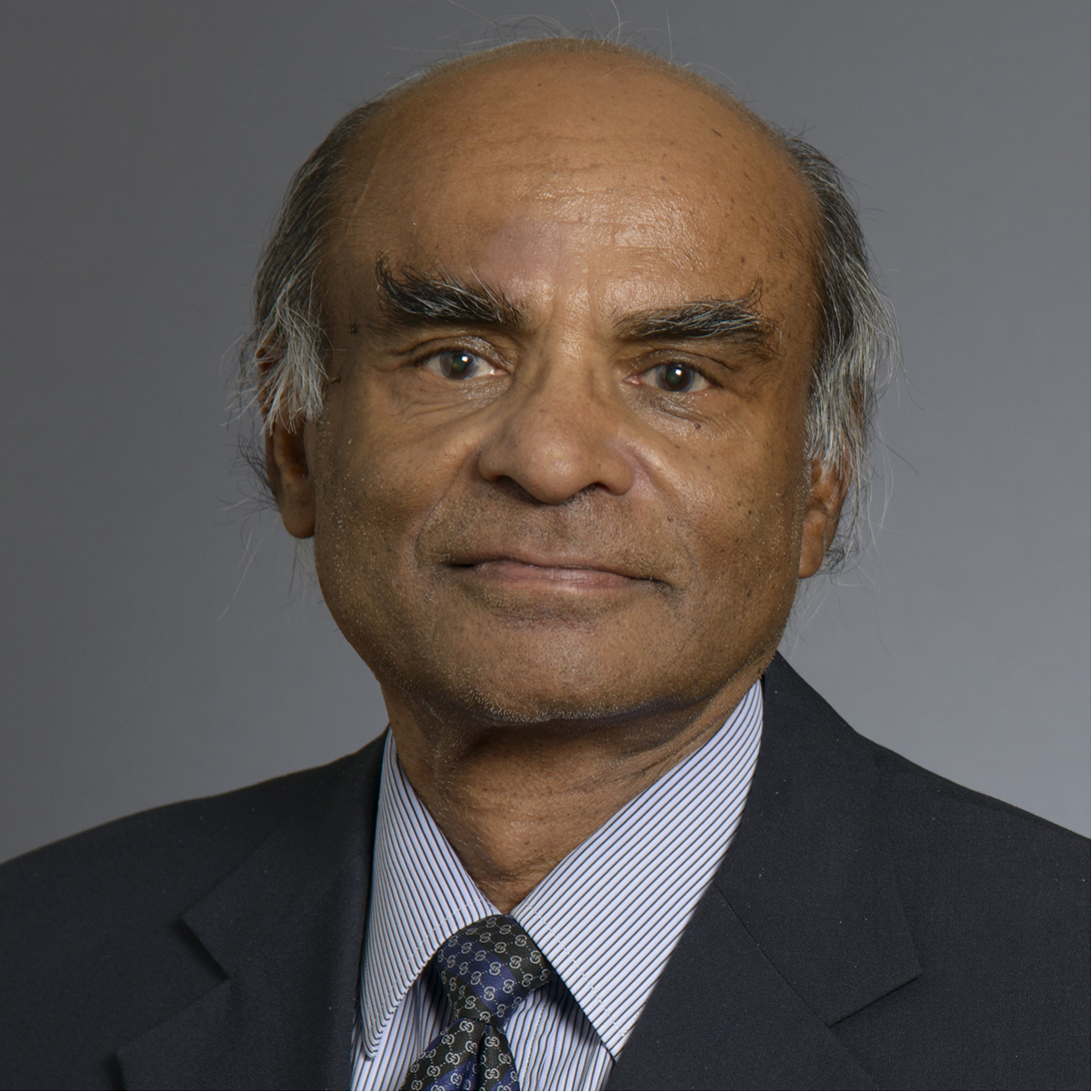 Achintya Haldar, Ph.D.
Professor Emeritus, College of Engineering, University of Arizona
Dr. Achintya Haldar is active in the related areas of this presentation for over four decades and has published extensively. He taught at Illinois Institute of Technology, Georgia Institute of Technology, and now at the University of Arizona. He was a Guest Professor at the University of Tokyo, Visiting Professor at the IISc -Bangalore, IIT - Kanpur, Hong Kong University of Science & Technology, Technical University of Ostrava, Czech Republic, Honorary Distinguished Visiting Professor at BESU. He also worked Engineers India Ltd, New Delhi and Bechtel Power Corp, Los Angeles. Dr. Haldar has published over 640 technical articles (Google Scholar), including 12 books (edited included), and 38 book chapters. Dr. Haldar is a Distinguished Member of ASCE and a Fellow of SEI. He also received Lifetime Achievement Award from the Society for Reliability and Safety and an Honorable Diploma from the Czech Society for Mechanics. He received the highest teaching award from the University of Arizona and inducted in to Teaching Excellence Award Wall, Georgia Tech. He received many research awards including from President Reagan, ASCE's Huber Civil Engineering Research prize, and John C. Park Outstanding Civil Engineer Award. He received Excellence in Research Journal Award, IGI Global; Certificate of Recognition from Universidad de Cartagena, Colombia; Polis University, Albania; EuroSciCon, France; Euro Congress, London; Certificate of Appreciation, Taishan Academic Forum on Structural Safety and Reliability Assessment, China; and Honorable Recognition Award from ASME.
Title of Speech: Reliability Estimation of Structures Excited by Dynamic Loadings using Stochastic Finite Element Method (SFEM)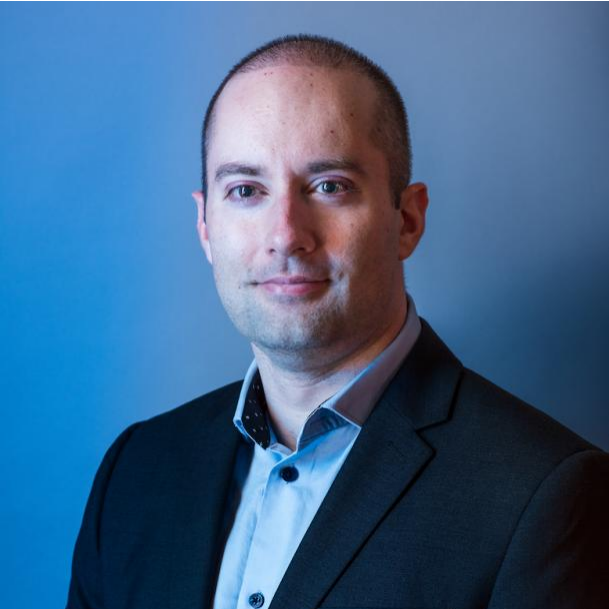 Roman Bauer, Ph.D.
Lecturer, Department of Computer Science, University of Surrey
Roman received his Bachelor's and Master's Degree in Computational Science and Engineering from ETH Zuerich, Switzerland. Afterwards, he did his doctoral studies at the Institute for Neuroinformatics (INI) at ETH Zürich and University of Zürich, working on simulations of cortical development. He then joined Newcastle University in September 2013 as a postdoctoral research associate and afterwards started his MRC fellowship project in September 2016 as an independent principal investigator. In June 2018 he took up an EPSRC UKRI Innovation Fellowship at the School of Computing and a joint affiliation with the Institute of Genetic Medicine, both at Newcastle University. In August 2020 he then became a lecturer at the Department of Computer Science, University of Surrey.
Title of Speech: Agent-based modelling and simulation for biological and medical research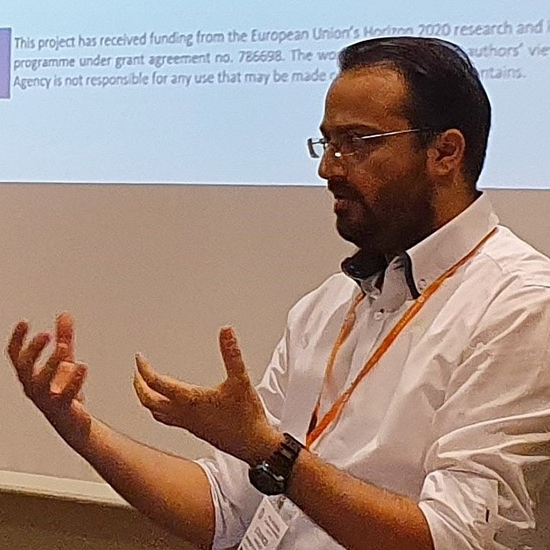 Stavros Shiaeles, Ph.D.
Reader, Faculty of Technology, University of Portsmouth
Dr Stavros Shiaeles is a Reader in Cyber Security at University of Portsmouth, UK, Visiting Prof. at University of Peloponnese, Greece and Bharath University, India. He worked as an expert in cyber-security and digital forensics in the UK and EU, serving companies and research councils. His research interests span in the broad area of Cyber Security such as OSINT, Social Engineering, Distributed Denial of Service Attacks, Cloud Security, Insider Threats, Digital Forensics, Network Anomaly Detection and Malware mitigation.
He authored more than 100 publications in academic journals and conference, he chaired many workshops in IEEE well-known conference such as IEEE Service and NetSoft, he is a member of IEEE TCIIN Group and IEEE TCHS and currently he is co-chairing IEEE International Conference on Security and Resilience Series (IEEE CSR). He has co-edited two Cyber Security books, published by CRC Press on April 2021 and he is involving as Principal Investigator, leading University of Portsmouth research team, in European and local grants.
Further to his academic qualifications, he holds a series of professional certifications named EC-Council Certified Ethical Hacker (CEH), EC-Council Advance Penetration Testing (CAST611), ISACA Cobit 5 Foundation and a Cyberoam(Now acquired by Sophos) Certified Network and Security Professional (CCNSP), and he is an EC-Council accredited instructor providing professional certifications training on Cybersecurity and Penetration testing. It is worth mentioning, prior entering academia, he was in the industry, in which he has more than 10 years of experience, and he worked on various IT aspects and Cybersecurity.
Title of Speech: Snort vs Suricata Intrusion Prevention Systems. An Empirical Analysis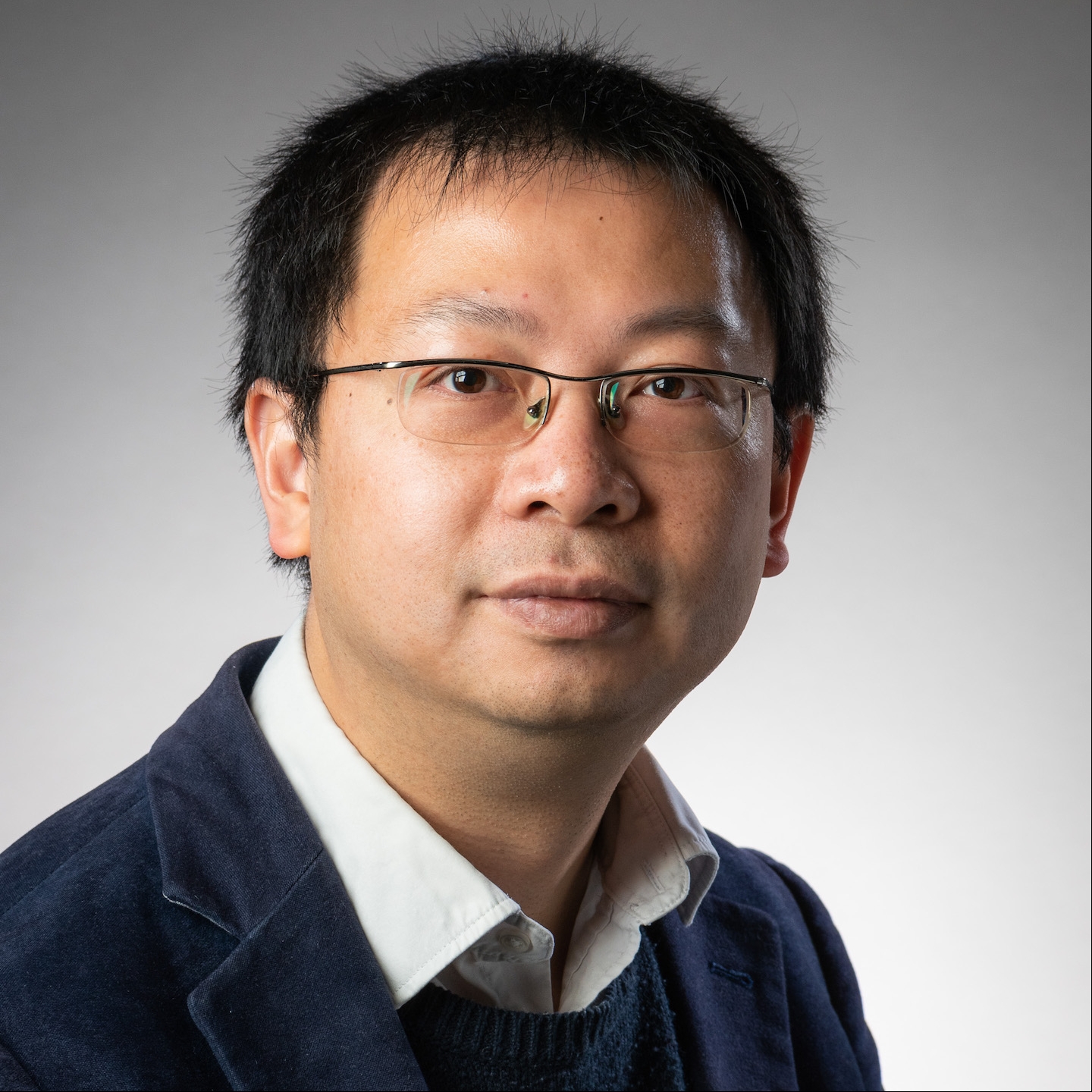 Jie Zhang, Ph.D.
Senior Lecturer, Department of Computer Science, University of Bath
Dr. Zhang's research situates the interface between computer science and economics. He is interested in understanding and characterizing the incentives of self- interested agents in competitive and cooperative environments. He analyses agent' decision-making processes and aligns their incentives with the objectives of a system designer by analytical methods. Ultimately, he evaluates and improves system performance in their equilibrium stages, under worst-case guarantees and beyond worst-case scenarios. He has publications in leading journals and peer-reviewed conferences spanning the fields of artificial intelligence, theoretical computer science, and mathematics. As the sole Investigator, Dr. Zhang has been awarded research grants by The Leverhulme Trust and EPSRC.
Title of Speech: Revenue Maximization for Short Video Advertising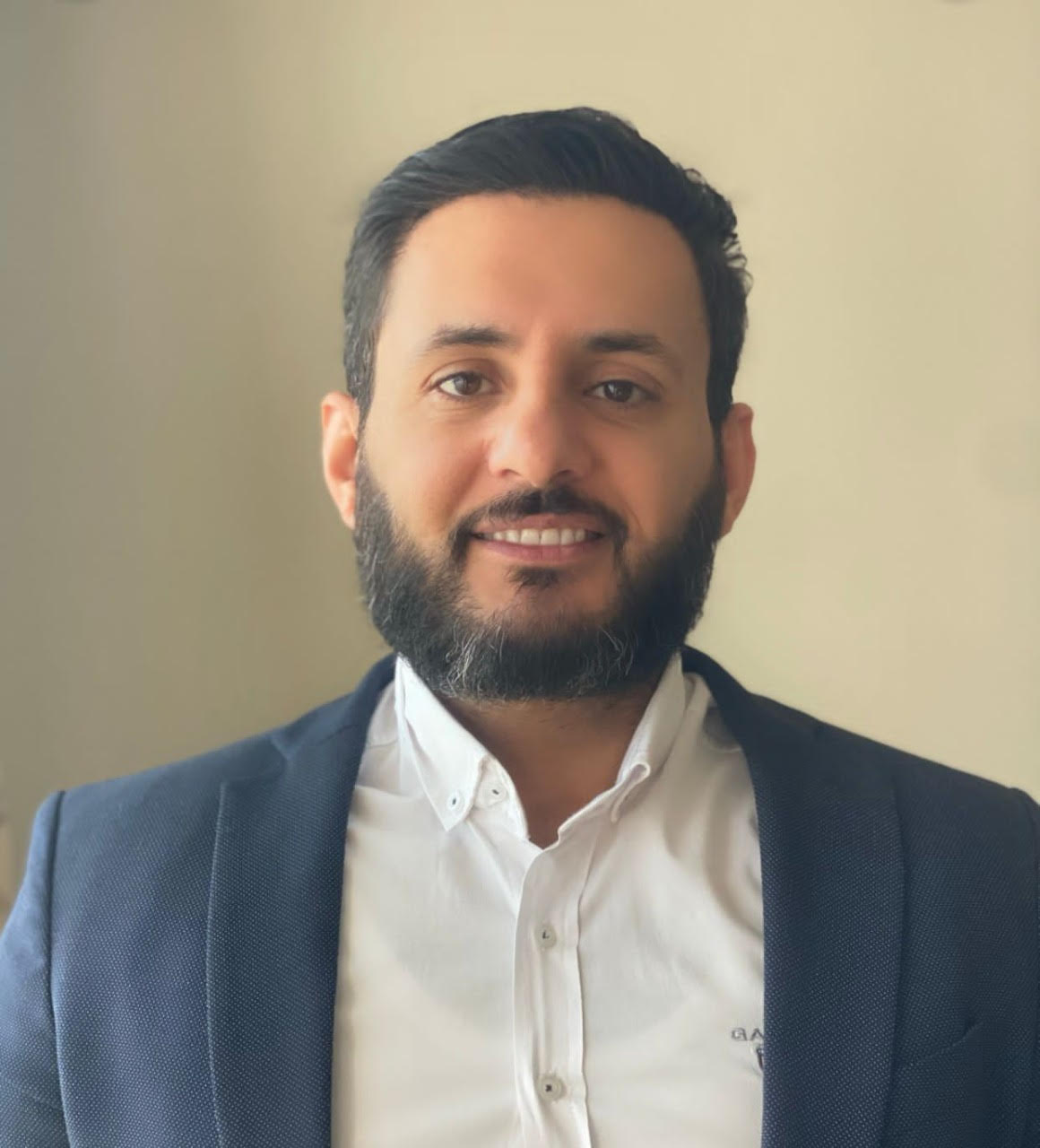 Yazeed Ghadi, Ph.D.
Associate Professor, School of Engineering and Technology, Al Ain University
Dr. Yazeed Ghadi, Senior Member, IEEE, is a distinguished researcher and academic in the field of computer engineering and computer science. He earned his Ph.D. degree from Queensland University, where his groundbreaking research on developing hybrid plasmonic-photonic on-chip biochemical sensors earned him the prestigious Sigma Xi Best Ph.D. Thesis Award.
Currently serving as an Associate Professor of Computer Science at Al Ain University, Dr. Yazeed brings a wealth of expertise and experience to his role. Prior to joining Al Ain University, he worked as a Postdoctoral Researcher at The University of Queensland, further expanding his knowledge and contributing to cutting-edge research in his field.
Dr. Yazedd has an impressive publication record, with over 100+ peer-reviewed journals and conference papers to his credit. His research contributions extend beyond publications, as he holds three pending patents, showcasing his innovative thinking and commitment to advancing technology.
With a focus on developing novel electro-acoustic-optic neural interfaces for large-scale high-resolution electrophysiology and distributed optogenetic stimulation, Dr. Yazeed's current research interests align with the forefront of scientific exploration. His groundbreaking work has earned him recognition through various awards, underscoring his exceptional contributions to the field of electrical and computer engineering.
In summary, Dr. Yazeed is an esteemed professional who has made significant contributions to academia and research. His dedication, expertise, and commitment to advancing knowledge make him a valuable asset in the field of electrical and computer engineering.
Title of Speech: Enhancing Human-Machine Interaction through Multimodal Interfaces: A User-Centric Approach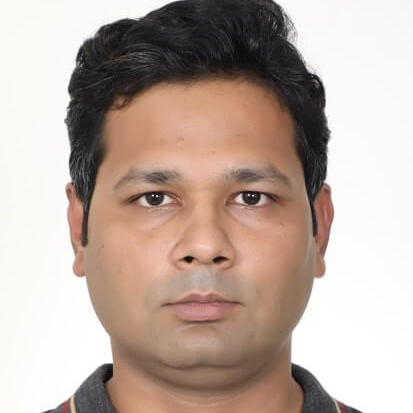 Bhupesh Kumar, Ph.D.
Postdoctoral Researcher, School of Physics and Astronomy, University of St-Andrews
Bhupesh Kumar is currently working as a Postdoctoral Researcher in the School of Physics and Astronomy, at the University of St-Andrews, Scotland, UK. He completed his first postdoctoral studies in May 2020 as a PBC Postdoctoral fellow at Bar-Ilan University, Israel, where he played a leading role in the development of a complex experiment set up to study active control of 1D disorder gain media (Random laser), Impact of Non-Hermiticity and Nonlinear Interactions on Disordered-Induced Localized Modes, 1D and 2D solid-state tunable random laser. He has expertise in the subject of light localization, disorder photonics (1D, 2D), wave propagation in disorder media, and adaptive optics. He has completed his Ph.D. from IISER, Mohali, India, where he worked on large angle twist properties of spider silks using optical diffraction technique and Raman spectroscopy.
Title of Speech: A Study of Torsion Superelasticity and Fatigueless Response in Spider Silks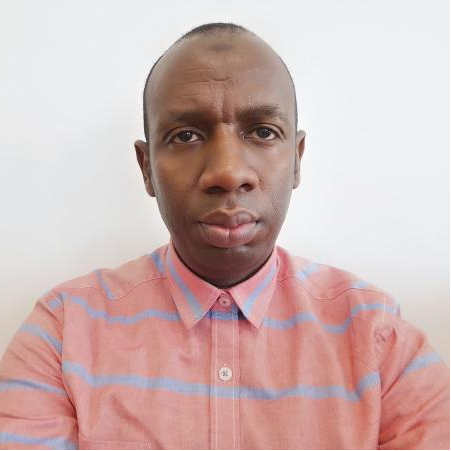 Abdullahi Arabo, Ph.D.
Senior Lecturer, Computer Networks and Mobile Technology, University of the West of England
Dr. Arabo is a highly accomplished Senior Lecturer in Computer Networks and Mobile Technology at the University of the West of England. He has received numerous accolades, including the "Most Dedicated Cyber Professional Development Educator (UK)" award from the AI 2020 cyber-Security Awards, induction into the UWE Black Hall of Fame, and the UWE winner of the NFT awards 2022. Dr. Arabo has an extensive background in research and development, teaching, and consultancy roles within the field of Network Security, Security of System-of-Systems composition, Mobile ad-hoc networks, ubiquitous computing, Cyber Security, Smart Device Security, and Identity Management. He has successfully led the development of an MSc Cyber Security program that has been certified by the National Cyber Security Centre UK (NCSC) and generated an income of over £2M per year. He has a sustained record of both internal and external funding for providing solutions for effective teaching and learning totalling over £1M. Additionally, he strategically led the three main pieces of evidence UWE recognition as a Centre of Excellence in Cyber Security, the Cyber Security Research Unit (CSRU), and UnlockCyber. Dr. Arabo is also a Senior Fellow of the Higher Education Academy (SFHEA).
Title of Speech: Navigating the Challenges and Cybersecurity Concerns of Computational Intelligence in Computational Simulation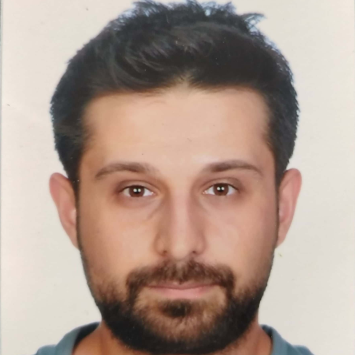 Mustafa Istanbullu, Ph.D.
Assistant Professor, Biomedical Engineering Department, Çukurova University
Mustafa Istanbullu is an Assistant Professor and vice chair of the undergraduate program in Biomedical Engineering at Çukurova University, where he has been working since 2021. He received his Bachelor's degree in Electrical and Electronics Engineering and later earned a master's degree in Biomedical Engineering from the Istanbul Technical University.
For his master's thesis, he focused on the early diagnosis of osteoporosis using artificial neural networks and support vector machines. He then pursued his PhD at Çukurova University, where his research centered around the design and simulation of a carbon nanotube hybridized field-effect transistor biopotential sensor.
His research interests include microelectronics, microfabrication of semiconductor devices, modeling of electronic devices, analog/digital circuit design, and biomedical instrumentation. He has published articles in international scientific journals and has received an international patent in 2021 for his invention of an ANN-based single calibration impedance measurement system for skin impedance range. He is committed to advancing the field of biomedical engineering and providing his students with an exceptional education.
Title of Speech: Extracting the Electrical Equivalent of a CNT-FET Based Active Biopotential Electrode